Equine Transportation

Equine Transportation

Following is a list of shippers for transporting your miniature donkey or horse. Be sure to call each company for several quotes as prices may vary greatly. Drop our web master an email if you are a transportation company and would like to be added to this page.

Disclaimer: Inclusion of information in the Shorecrest Links area in no way constitutes an endorsement of the services offered. Shorecrest Farms can not be responsible for any action taken by these companies. Links are provided for informational purposes only.

This page was compiled and designed by our web master, J. Dayle Haworth, and is not to be copied or reproduced without her permission.
Circle S Horse Transport Services
Click here to send an email.



---

T & J's HORSES ON WHEELS
616-915-6541
email: horses@pathwaynet.com
Highly recommended by a friend! Ask for Ted or Jeanne



---

J E. CONVENIENCE TRANSPORT (Central Pennsylvania)
800-532-0723
I highly recommend this one! Great Father & Son Team!



---

BILL ROBERTS HORSE TRANSPORTATION
dba: Premier Equine Enterprise
Bill Roberts
800-880-8197 - 219-533-4390
Click here to email
I highly recommend this one! Dependable! My favorite!
Cares about the horses & donkeys as if they were his own!
See Web Page below!


---

HORSEIN' AROUND, INC.
800-234-4675
I can recommend this one!



---

MacKENZIE FARM
404-482-8328



---

McCAFFETY HORSE TRANSPORT
800-536-8058



---

MOUNTAIN STATES EXPRESS
800-643-7594



---

NATIONWIDE HORSE TRANSPORTATION
719-392-1888
I can recommend this one!
See web page info below


---

PONY EXPRESS
800-624-7669



---

MINIATURE VENTURES
541-389-2532
They ship miniatures only,
are very reasonable, and were highly
recommended by a friend of mine.
miniv@coinet.com



---

AIRLINE CARGO SERVICES, INC.
Animal Transportation Qualifications
Telephone: (516) 371-1545
Fax: (516) 371-5537
Aircraft specialists for over fifteen years
with all types of animals.




---

HORSEMANS COACH
Dennis Mullins
Medina, Tennessee
Telephone: (901) 783-0365
Fax: (516) 371-5537
tmdm@usit.net




---

Lazy J Ranch Horse Transportation
Northwest Indiana
877-786-1777




---
Transportation Company
Web Pages





Phone #719-392-1888
Fax #719-392-1891
P.O. Box 5368
Coloroado Springs, Co. 80911

Provides safe and reliable door-to-door horse transportation from coast-to-coast using air-ride commercial equipment. Since 1959 - - Ship with confidence. Reduced prices for miniatures!


---



William J. Barnes Air Transport
908-232-7650



---



Beacon Hill Transportation
Providing horse transportation for more than 15 years. New York, US




---



Bill Egbert Horse Transportation
Weekly trips to California and East Coast, based in Washington (US)
800-426-0862




---



Equine Express
800-545-9098




---



Glenbrock Farm
904-362-6903




---



Greenbriar Horse Transport
740-678-8475




---



Hacienda Siesta Alegre Horse Transportation
Local and international transportation, Puerto Rico




---



Bob Hubbard Horse Transportation
We ship your horse in a professional manner
using properly maintained equipment.
800-472-7786
I can recommend this one!




---



J & G Transport
Husband/wife team will give your horse the personal
attention it deserves, based in Florida, US.
800-910-4784




---



Judge Manning Horse Transportation
Serving the Eastern United States & Canada Since 1978




---



Perry Transport Limited
800-263-2396




---



PonyXPress Horse Transportation
Based in Northern Illinois (US),
providing transportation to shows,
race tracks and other locations




---



Road Horse Express
Providing California (US) and its perimeter states
with premier service -- horse shows are our specialty




---



Bill Roberts Horse Transportation
Quality Horse Care covering the East Coast




---



Rock 'n Berry Quarter Horses
Reining horses for sale, horse transport,
equine accounting & tax service, Texas, US




---



Satin Ride Equine Transport
800-49Horse
800-494-6773




---



H Bar 4 Horse Transport
Horses are our Business - We are Professional Horsemen
Over 25 Years Horse Hauling and Handling Experience
Local, Coast-to-Coast, and Canadian Service
Door-to-Door Delivery - Quality & Caring Service
208-549-3550
888-549-3550
---

Tracie Dershem
184 Timber Lane, Linden, Pa. 17744
(570) 772-2746
Jim & Carol Lucas
283 Timber Lane, Linden, Pa. 17744
(570) 398-0160 or (570) 772-3700
Peppy says, "Email Us!"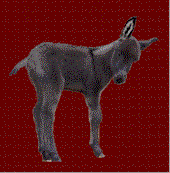 shorecrestfarms@yahoo.com

Logo Design by Lisa Calhoun
Last Updated
Web Mastering by Dayle Haworth
All other graphics designed by Julia Vaughn