"Apple Jack" (aka, A.J.)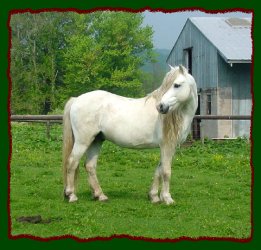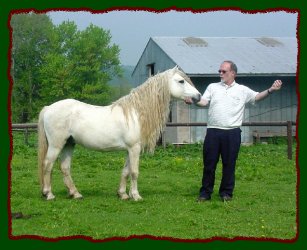 (click photos to enlarge)
For Reference Only ~ Not For Sale

Gray Welsh Pony Stallion
DOB 1990



A.J. (Apple Jack) is the sire to all of our Welsh/Shetland ponies and Welsh/Arabian crosses that we offer for sale. A.J. is a full blooded unregistered Welsh stallion. When we purchased him we discovered his previous owners failed to register him. We quit trying after several failed attempts to get him registered and decided papers or no papers, he has fantastic babies for us and that is what is most important. From their personalities to their build and everything in between, A.J.'s offspring consistently prove to be above and beyond anything we could have imagined. A.J. has produced somewhere in the neighborhood of 40+ foals over the last 10 years on our farm and his babies continue to impress us.




"Shorecrests Kimber Lee"
with her new owner, Nathan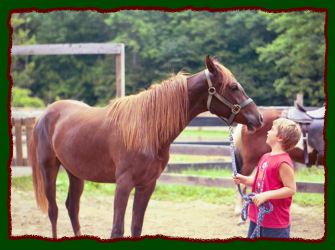 (click photo to enlarge)
Who says Arabians can't be kids' horses??

"Tyger & Lilly"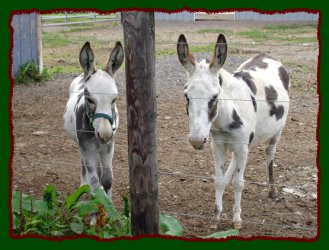 (click photo to enlarge)
Wit's End Tyger Heart & Parkside Little Lilac

"Shorecrests HiJinx"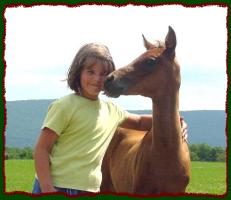 (click photo to enlarge)
HiJinx giving my daughter a kiss!

"DiAblo"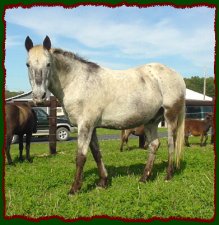 (click photo to enlarge)
My 23 year old Appaloosa gelding, DiAble. He's been with us since he was 6 years old. He is content and he is happy. DiAblo is a super babysitter. He loves hanging out with the babies and weanlings..horse, ponies, and donkeys alike. He's got a home for life here.

"Elliot"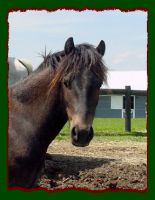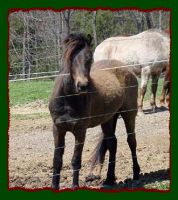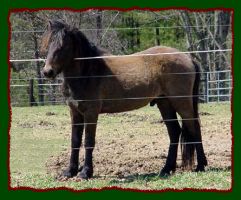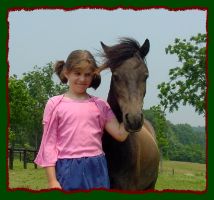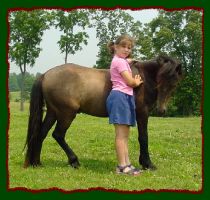 Elliot with 8 year old, Kierstin
Elliot with 4 year old, Marissa
(click photos to enlarge)
Grey Welsh/Shetland Pony
DOB 7/15/00

Sire: AJ, Grey Welsh Pony
Dam: Beauty, Black Shetland Pony


Tracie Dershem
184 Timber Lane, Linden, Pa. 17744
(570) 772-2746
Jim & Carol Lucas
283 Timber Lane, Linden, Pa. 17744
(570) 398-0160 or (570) 772-3700

Peppy says, "Email Us!"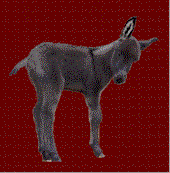 shorecrestfarms@yahoo.com

Logo Design by Lisa Calhoun
Last Updated
Web Mastering by Dayle Haworth
All other graphics designed by Julia Vaughn